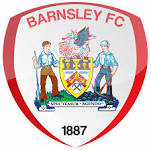 SC Sports Management and St. Cloud Soccer Club will be holding an Identification Camp for Barnsley FC of Barnsley England on June 5th, 6th and 7th from 9am to 3pm.
The camp will be let by Barnsley FC Academy Director Mark Burton.
Camp is open to players born on 2009 to 1999.
Cost is $150.00 per player.
More information on Barnsley can be found on their website http://www.barnsleyfc.co.uk/.