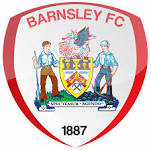 SC Sports Management and St. Cloud Soccer Club will be holding an Identification Camp for Barnsley FC of Barnsley England on June 5th, 6th and 7th from 9am to 3pm.
The camp will be let by Barnsley FC Academy Director Mark Burton.
Camp is open to players born on 2009 to 1999.
Cost is $150.00 per player.
More information on Barnsley can be found on their website http://www.barnsleyfc.co.uk/.
————————————————————————————-
Register Here for 2017/18 Competitive/Travel Tryouts
Anyone interested in trying out for our competitive program, please email registrar Patty at patty_herodier@hotmail.com.
————————————————————————————-
The Soccer Club of St. Cloud is a non-profit youth soccer organization serving the greater Osceola county and St. Cloud, Florida area. There are two different programs offered at St. Cloud Soccer Club. Recreation soccer is the entry level of soccer. This level is available to players from age 4 through 13. Recreation soccer is intended for players just entering soccer or those who simply enjoy the game and do not wish to participate in the more competitive Select program for players age 7 through 18.
Rec Registration is now closed for the Spring Recreational/In-House program at the Saint Cloud Fields.  Late registration fee $25 will put you on wait list. Competitive/travel program for the Spring 2016/17 season also has a wait list. Visit our Registration tab for more information.
If you're looking for a great soccer club in Osceola County, come check us out!